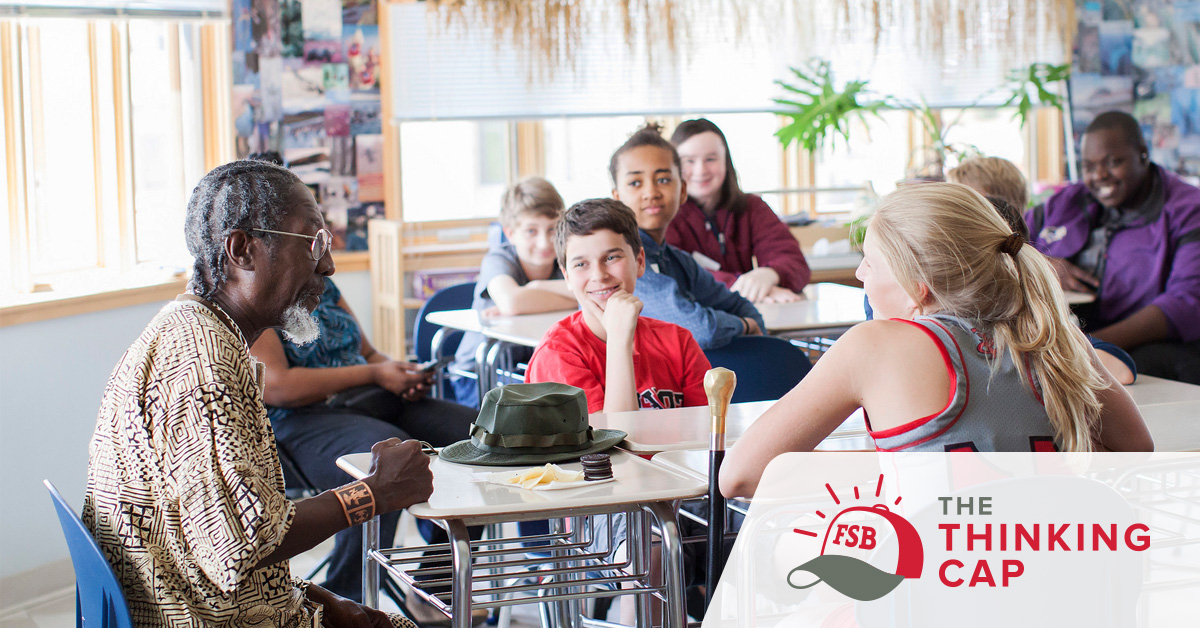 I enjoyed reading an opinion article in last week's Baltimore Sun titled, "We could learn a lot from the Ravens." The gist of the piece is that, despite their recent playoff loss to the LA Chargers, the team demonstrated Baltimore at its best, "gritty, perseverant, resilient, tough and never to be counted out." It also highlighted the commendable commitment to Baltimore that the team has shown, drawing particular attention to the Ravens' "watch parties" that they co-hosted with Thread, a local nonprofit that seeks to narrow the divides within our community. At these events, "(m)ore than 500 people from different ZIP codes … age, race and class, came together to root on our team and find common ground while talking about issues that face Baltimore each and every day," including the stark disparities in safety, education, and even life expectancy from one neighborhood to the next in our city. The authors of the article recognize the fundamental truth that we need "deeper connections … (to) transcend our differences, perceived and real," and that, "we must broaden our networks and our willingness to learn from one another in order to grow stronger."
This desire for broader and deeper relationships to help bridge the chasms of economics, geography, and race that separate us is central to the vision of Friends Connects, our School's strategic direction. We know that the only way our students will be of real service to their communities is by experiencing these communities through the people, places, and history that comprise them. When we help them venture beyond their protective bubbles and provide them with authentic opportunities to connect with their fellow citizens, our students develop empathy, a critical mindset for the work that our city, our country and our world will require of them.
A key goal of Friends Connects is for us to live up to our name, Friends School of Baltimore, by being more truly and fully of Baltimore. Doing so involves engaging with the totality of Baltimore; its assets, its challenges, its rich history, and its daunting legacy of inequality. It calls for us to go beyond our comfort zones in many ways; to look carefully and critically at familiar neighborhoods like Roland Park, and to come to know very different neighborhoods like Jonestown, where we have an exciting partnership with the McKim Center, a community organization that happens to be located in the very Meeting House where our School was founded in 1784. It will also involve wading into conversations about controversial and contentious issues like the uneven distribution of resources, the racial tensions within our city, and the true meaning of equity. Connection, the ultimate goal of this venture, can only be realized when we are willing to look inward while engaging outward, and to question our assumptions while remaining true to our principles. In the end, we will be stronger as individuals, as a School community, and as a city for having chosen to follow this path.
# # #
Why Empathy Is the Most Important Skill You'll Ever Need to Succeed - Inc. Magazine (Oct. 4, 2017)
Empathy is the Youth Power Skill of the 21st Century - Huffington Post (Dec. 5, 2017)
Is empathy the most critical skill of this century? - The Medium (July 4, 2018)