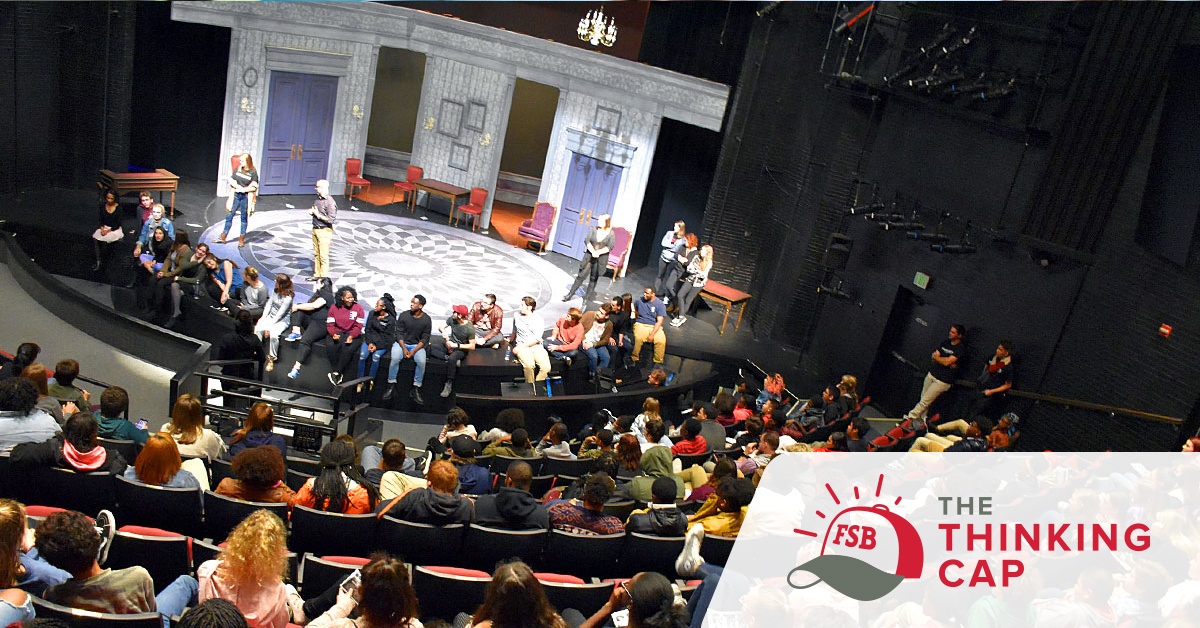 I have been teaching high school and college English for more than 40 years and, although I'm way too old to wallow in regret, it wasn't until practically the third decade of my career that I understood the transcendent importance of exposing my students to what Baltimore and the metropolitan area have to offer – culturally, historically, and educationally. Our kids have priceless opportunities to see and learn from the myriad museums, theaters, and galleries that surround them; What's more, these cultural institutions need us almost as badly as we need them.

Last spring one of my English elective classes went to a Towson University student matinee of "X," a play about Malcom X's struggle with Elijah Mohammed and the Nation of Islam. Based on what he subsequently shared and wrote in class, one of my students clearly learned more from that production than anything I taught him. This statement is less a knock on my teaching ability than it is a monument to the power of live theater.

A few years back I had an idea to send pairs of students off to explore area theaters and then report back to the class about their experiences. Last year, two kids visited a small theater in the Station North arts district to see an evening performance of a noir play. I am certain the performance itself was illuminating, but the fact that they witnessed a community theater surviving in a tiny space in a marginal neighborhood thanks to the will and chutzpah of a struggling management team made even more of an impression than the play.

Over the past five or so years, I've taken groups of kids to Everyman Theatre, Center Stage, the Chesapeake Shakespeare Company, Theatre Project, Towson University, and UMBC. Typically these organizations give us great deals because they need to cultivate young audiences in order to survive. Because of the relationship my Friends School colleague Helen Berkeley has cultivated over the years with Towson University, our aforementioned trip to the production of X was comped.