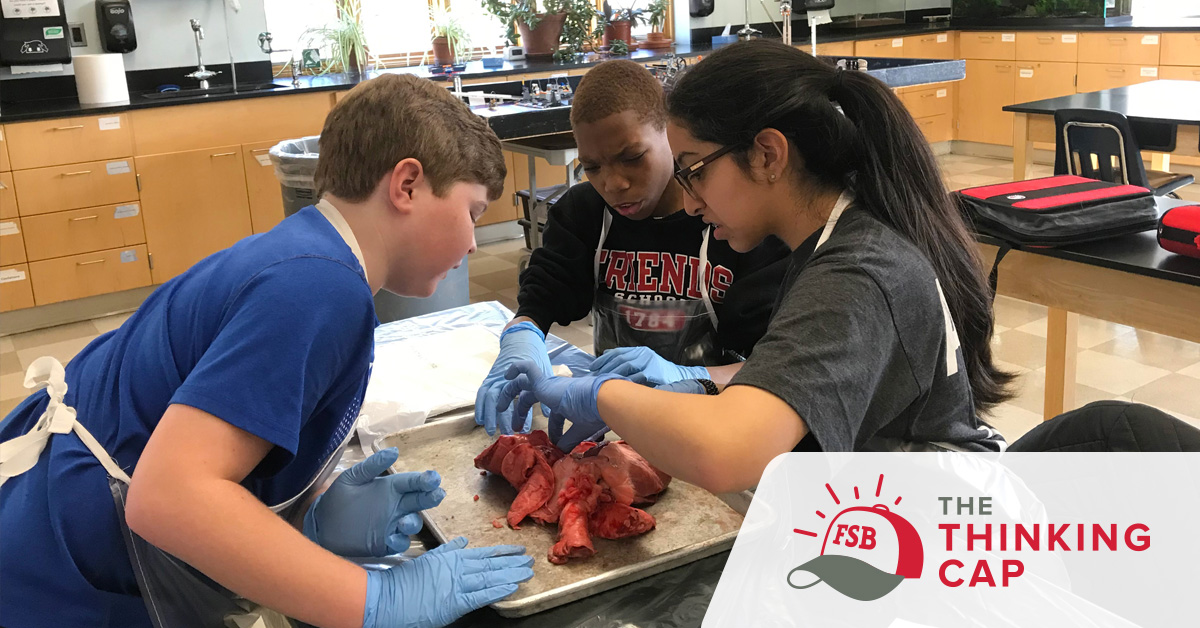 This past week, several of my Friends colleagues and I traveled to Long Beach, Calif. for the National Association of Independent Schools (NAIS) conference. The theme for this year's gathering was "Reimagining Independent Schools" -- a subject that is near and dear to my heart. (It is also central to our School's strategic direction, Friends Connects,
Over three days, speakers argued for the urgency of education reform, citing the startling resemblance today's schools bear to those of a century ago ("How confident would any of us be if our hospitals operated much as they did 100 years ago?") and offering compelling rationales for re-examining our assumptions about education. Two of the developments undergirding this argument are the easy accessibility of knowledge we have as a result of technological advances and the groundbreaking brain-based research about learning now available through functional magnetic resonance imaging, or fMRI, which allows researchers to monitor in real time how the brain processes information.
Consider that just 20 years ago schools were the primary repositories of knowledge, the source, through teachers and printed materials, of nearly all our students' factual information. Today, the average teenager (or younger!) carries the accumulated sum of human knowledge - quite literally - in the palm of their hand. This epochal shift in the ubiquity of information - both accurate and dubious - demands a similarly dramatic change in the model and practice of modern education. As one aptly titled conference session asked, "If the Answer Is Googleable, Is the Question Worth Asking?"
Rather than memorizing and summoning discrete pieces of knowledge as we have in the past, students must now learn to critically navigate the barrage of information they encounter and must constantly assess, apply, and synthesize it in creative and collaborative ways. Cultivating these skills in our students requires a shift towards more problem-based and experiential learning, a direction we have consciously taken at our School.
It also requires that we embrace the burgeoning science of learning, in our teaching and our professional development. At Friends, we are guided in this work by our partnership with the Center for Transformative Teaching and Learning, an institute that helps teachers understand and apply the latest brain research in order to enhance student achievement. Our efforts to deepen student-teacher-family relationships and our move towards greater personalization of the educational experience, for example, are informed by proven research that a feeling of connectedness to the adults with whom they're working and an enhanced sense of individual agency both lead to improved student performance.
The NAIS conference theme of "Reimagining Independent Schools" is a direct echo of our promise in Friends Connects, to "reimagine the very purpose and shape of School, given the rate and complexity of change that is taking place in our world." Tackling this daunting goal involves a willingness to question our long-held assumptions and an openness to reconsider such fundamental structural elements of our work as how we assess student achievement and how we use our time on, and beyond, our campus. Our recent decision to join the Mastery Transcript Consortium allows us to be part of a network of innovative schools and educators who are at the forefront of the national conversation around these issues and who are collaboratively developing a new paradigm for modern education.
Change is never easy and as my NAIS colleagues will attest the challenges of reimagining school are great. Friends is fortunate in that we are a Quaker school; A commitment to "continuing revelation," through new ideas and possibilities, is steeped in our institutional DNA. We will need to draw upon this foundational tenet as we move forward on this exciting path.
# # #
Starting at Zero: Reimagining Education in America - American Enterprise Institute - June 22, 2018)
The Truth About 'Crisis' in American Education - Forbes (Dec. 31, 2015)
Educators Innovating Learning - Edutopia (April 13, 2015)